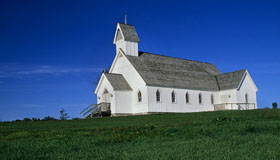 announcement
The vision of the foundation is to have a place of our own where we can have all these projects !!! Please join us in prayer for it to come into being. The project and the land are bought, we are waiting for God to prepare the finances so that we can start building the mission center !!!!!
About The Founders Of Betezda Foundation
     George and Mary Preda received the call in their lives and began to serve Jesus right from the time of the communist regime. They opened their home for Bible study and prayer, and the love of Jesus touched the hearts of those who came to receive God's Word. The Lord took care of them and their 14 children and later they took two more orphans under their care. Around the 1980s, when Romania was going through an economic and financial crisis, many of their friends sought to emigrate to the United States. Asked by some of their friends if they did not intend to emigrate, the Lord had spoken to them before that for them "America will come to Romania!" a word they didn't even understand then. After 9 years, communism fell, we started working with a missionary from America who had come, and together we contributed to the opening of the New Testament church in Rădauți. Here many missionaries from all over the world came and as God had announced many years ago He fulfilled. We served as elders in the church for several years, after which the Lord spoke to us to start the Betezda Foundation. He gave us a word from John chapter 5: 2 "In Jerusalem, near the Sheep Gate, is a bathtub, called in Hebrew Bethesda, which has five porches."
    We understood that God called us to serve in His kingdom and that the foundation would have 5 porches. In 2006 God also entrusted me with the work of Pastor of the New Testament Church and since then we see how God miraculously prepares and works in our lives. Our desire is to make Jesus and His love known to those around us.