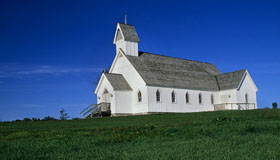 announcement
The vision of the foundation is to have a place of our own where we can have all these projects !!! Please join us in prayer for it to come into being. The project and the land are bought, we are waiting for God to prepare the finances so that we can start building the mission center !!!!!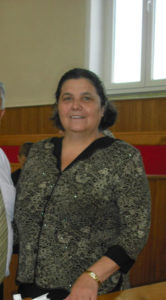 Born on January 15, 1953 in Brodina commune, the daughter of Pastor Gheorghe and Ana Ursaciuc of the Pentecostal Church in the commune, the third daughter of 7 children, she grew up in a God-fearing family who were among the first families to receive the Pentecostal faith in Bucovina.
Ursaciuc family's call to Repentance
     "Between 1938-1939 a new group of inhabitants of Brodina returned to the Lord, Ion Ursaciuc with the whole family in particular. He was the brother of Maria Patraucean, the first person who came to  the faith in those places. "(P.7 – The light of the old paths – December 2003) Ion and Zamfira Ursaciuc were Gheorghe's parents, who came to the faith after a word on who had received it from the abbot of Putna "Repentance is the true way," and you are called to walk on it, but you resist. You will pay for your opposition with two shoots and then you will continue on this path. " (p.7) This word being fulfilled as a result the whole family surrendered to the Lord Jesus. At that time, believers met in different homes, and even though political and economic hardships followed, nothing prevented them from meeting for prayer and preaching the gospel. Since 1953 the group of believers has reached over 100; They began to meet in Ion Ursaciuc's house and in the 1990s they built a new house of prayer and the Lord made his work grow. (P.9) Gheorghe Ursaciuc, father of Mary served as pastor in the church at Brodina and for many years has worked and also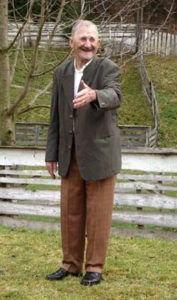 helped to spread the Word of God as it says in Deuteronomy 4: 9 from generation to generation. Mary, since childhood, understood that God wants people to know His love, seeing every day the passion with which her father preached and taught the Word of God and Anna, her mother lovingly helping those in need. In 1971 she accepted Gheorghe Preda's marriage proposal and since then she has been blessed with 14 children, a daughter a few months pregnant passing from life to the Lord. Later, the Lord added two more orphaned boys and they all joyfully serve the Lord Jesus.  The call in the Lord's work was evident in Mary's life, being used by God in the prophetic work as well. In 1999 she received the vision to open the foundation, attended Bible School with her husband and is now Deputy Director of the Betezda Christian Humanitarian Foundation and serves with her husband as pastors of the Betezda New Testament Church in Radauti.