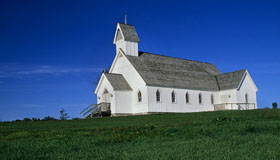 announcement
The vision of the foundation is to have a place of our own where we can have all these projects !!! Please join us in prayer for it to come into being. The project and the land are bought, we are waiting for God to prepare the finances so that we can start building the mission center !!!!!
Biography of Pastor Gheorghe Preda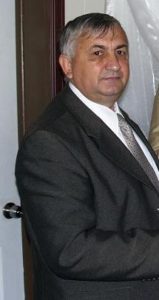 Born on August 20, 1947, in the family of Radu and Safta Preda, being the eldest of 7 children. His father met Gheorghe's mother during World War II, and she took refuge with several girls from Moldova in Bucharest. The Call to Salvation
The Call to Salvation
     A few months after his birth, Gheorghe's parents moved to Straja, a small village in northern Romania. Here he grew up and at the age of twenty-one received the Lord Jesus in his heart, following the miraculous healing of an aunt from an incurable disease. During those years Christians were persecuted and even marginalized, his father being a non-Christian, being part of the party that was then in power, he did not understand his choice and the persecution in his life began even through him being often beaten and discouraged to continue the path. faith. This did not stop Gheorghe from following God but strengthened his faith as a result of being 23 years old and his father surrendering his life to the Lord Jesus.
The Call to do Lord's Work 
     At the age of 23, he married Maria Ursaciuc, the daughter of the pastor of the Pentecostal Church in Brodina. Many experiences with God personally and in family life followed, thus growing in faith in the Lord Jesus. Serving God during the communist regime, George often risked his life to confess the word of God. He passionately participates in services where he recites poems and learns from God's Word.
     They were blessed with 14 children and their home was opened for Bible study, prayer series, and even helping those in need. They saw the power of God miraculously caring for them, and the more they cared for the Lord, the more He cared for them and even expanded their family to receive two more orphans. Since 1992 he has taken part in the opening of the New Testament church in Rădăuți, serving as an elder. During this time he graduated from the Bible School of the Church while God prepared him for the pastoral work of the church that he has continued from 2006 to the present.
     He is known as a man of prayer, a gentle man with a special compassion for those around him. Gheorghe is the President of the Betezda Christian Humanitarian Foundation in Rădăuți and serves as Pastor of the Betezda New Testament Church. Together with his wife and children, they are used by God in the community of Rădăuți, sharing the love of Jesus with those around them.